Careers
Open positions

Showing current offers and jobs available in
Careers
Company structure

Careers
Our office

Visit our office in Krakow where most of the team works. This office is located in a modern building of the Krakow Technology Park. It's here that modern companies run their businesses. Tech such sectors as IT / ICT, The Internet of things (IoT), Industry 4.0, gaming industry, multimedia, AR / VR, cyber security, space and fintech. It is here that concepts for our projects are created and most of them are also realized here. We pay special attention to comfort and pleasant working conditions. You will also find some entertainment here too. Make an appointment and we'll show you around!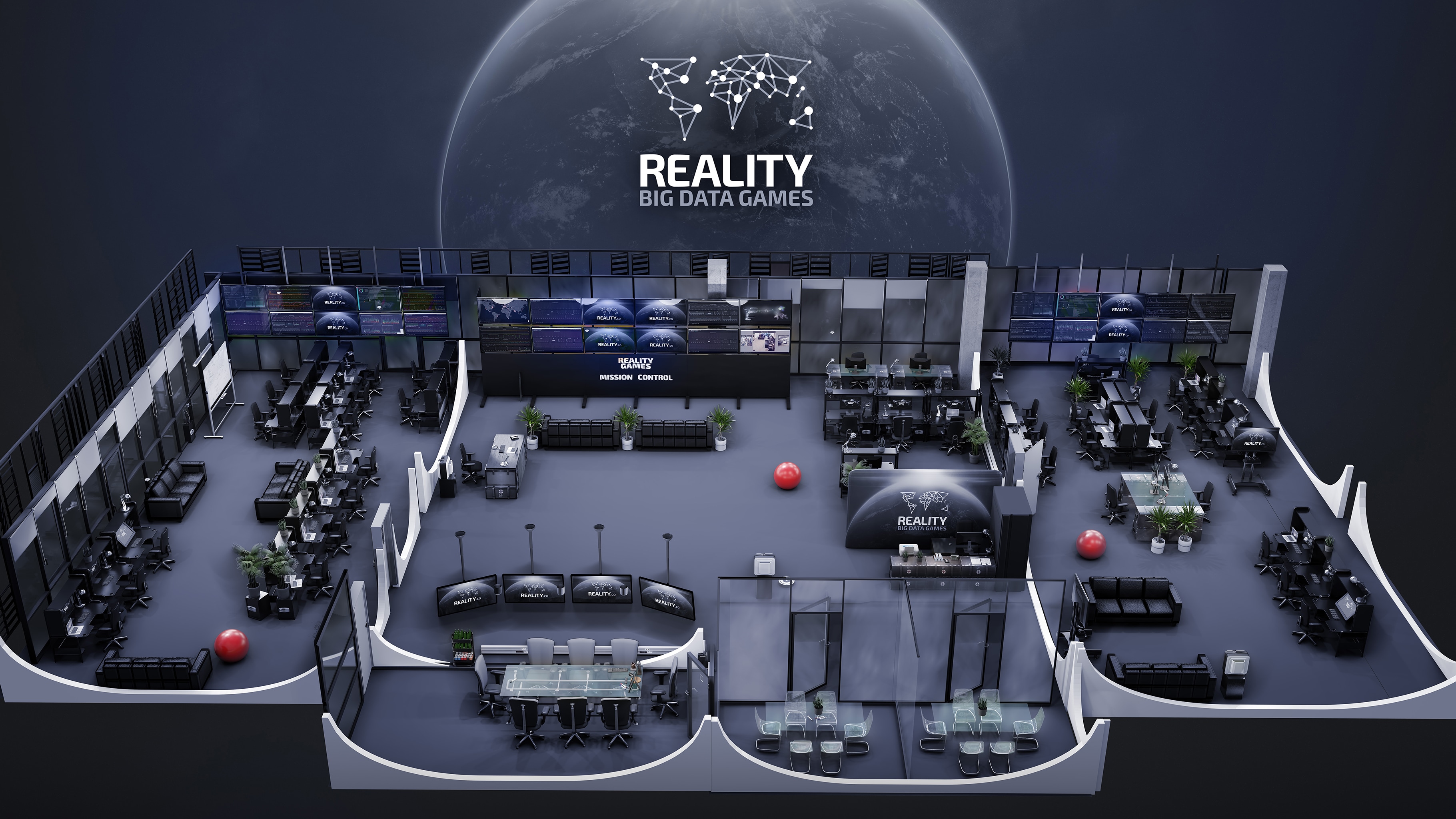 Careers
Project structure

Basically, we run three types of projects. We are eager to develop completely new solutions that have a chance to work. We schedule six months to produce a working version of the product with the explicit purpose of getting feedback on it. If the interest is satisfactory, we develop the project, gathering more specialists around it. We increase the quality of the product, and provide care for sustainable development. We implement new features, and specialists with experience supervise implementation. We also have projects that thrive and do not necessarily require changes; all they need is basically to be maintained.
Using lean teams, we create a project from scratch. We try to move from the prototype phase to realization as soon as possible. It is about creating the simplest game / modern platform that would "work" and interest a wide audience. Working this way requires excellent communication and willingness for changes. The best working model for this kind of project is crunching often.
Projects that have been successful and bring us real benefits, that have gained a wide group of both supporters and the right audience are developed in larger teams. Here, we focus primarily on furthering the quality. The number of changes may not alarming, but each must be well thought out, because it can cause serious consequences like delays. This team is therefore more hands-on and focused on concrete results.
Operational Project
6-24 months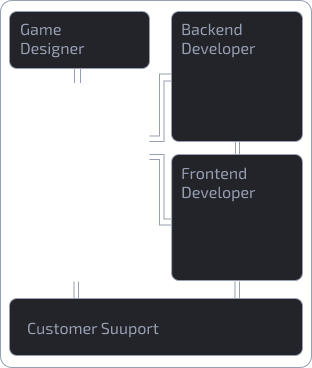 These projects live their own lives, and have enough users to be able to stay on the market. They do not require a large team or a significant amount of work. We introduce small corrections in them and sometimes we add new functionalities, but here it's not so much about improvements, only about data. Updates are introduced on average once every two weeks.
Careers
Recruitments FAQs

Evaluation
Tell us about yourself -- show us your CV, portfolio, tell us about projects you have worked on before and about the direction in which you would like to develop. Maybe we can find common elements and we will create a successful team together.
Open Day Tour
Come to our office! We'll show you around and tell you about the products we are currently working on. You can see our workspace and learn how we organize our tasks. The right space to work in is important to us.
1st interview with team
Let's talk about your experience, expectations and solve some real-life problems. Have a longer conversation with your future team. Check with whom and what you will work on, learn more about specific responsibilities.
2nd interview with CEO
A quick chat with our CEO to get to know each other even better before we start working together. Get to know the company's short history and plans for the future, so that you understand exactly what you'll be a part of.
A few steps to get your dream job
Here you'll find the information about open positions. If your candidacy matches any of them, please send your CV. Send it, however, if you see the possibility of cooperation with us in any different scope. Send us more information about what you would like to do for us, and we will try to find a place for you. We are always open to new solutions and general development.
Open Door Policy
The company has an open door policy and takes employee concerns and problems seriously. We value each employee and strive to provide a positive work experience. Employees are encouraged to bring any workplace concerns or problems they might have or know about to their supervisor or some other member of management.
Remote work
Remote work is not permitted for internships (unless your product owner explicitly agrees). For all other employees number of remote work is set individually by Product Owner and this is usualy 2 days a week. This is not transferable between weeks.
General Attendance
The company maintains normal working hours of 40 hours a week, as agreed with Employee, their team and supervisor plus break time.
Hours may vary depending on work location and job responsibilities and agreements with Company and the team. If you have any questions regarding your work schedule, please contact your supervisor. Weekly hours number may also vary and depends on specific country of employment work regulations - in Poland - standard is 40 hours week.
Equal Opportunity Employment
This company is an equal opportunity employer and does not unlawfully discriminate against employees or applicants for employment on the basis of an individual's race, color, religion, creed, sex, national origin, age, disability, marital status, veteran status or any other status protected by applicable law. This policy applies to all terms, conditions and privileges of employment, including recruitment, hiring, placement, compensation, promotion, discipline and termination.
Non-Harassment Policy / Non-Discrimitation Policy
This company prohibits discrimination or harassment based on race, color, religion, creed, sex, national origin, age, disability, marital status, veteran status or any other status protected by applicable law. Each individual has the right to work in a professional atmosphere that promotes equal employment opportunities and is free from discriminatory practices, including without limitation harassment. Consistent with its workplace policy of equal employment opportunity, the company prohibits and will not tolerate harassment on the basis of race, color, religion, creed, sex, national origin, age, disability, marital status, veteran status or any other status protected by applicable law. Violations of this policy will not be tolerated.
If you will observe improper behaviour we should react and report it as soon as possible to company owners.
Dress Code
In case you wondered… We don't have dress code policy.